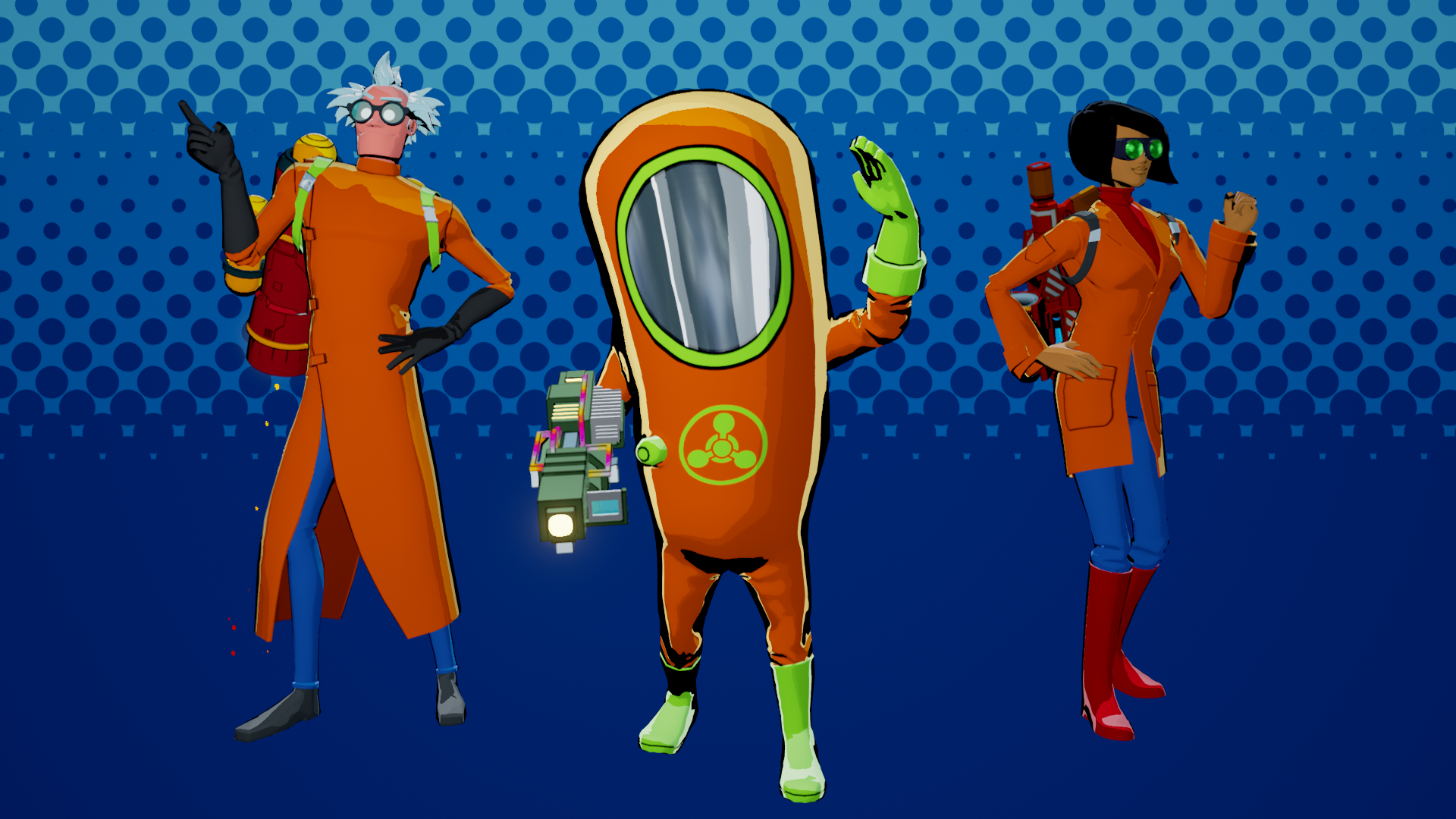 RESEARCH and DESTROY was born to realize the dream of co-oping tactical Turn Based Action with friends, and you'll be paired with another set of Garys, Larrys and Maries (or however they've named their Scientists). Play with friends together on a couch (or on the floor if you prefer) using local splitscreen.
Co-op multiplayer allows some secret interactions that are easier to pull off with two players and enemies are brawnier to balance your superior brainpower. Of course, your tactics mean nothing if you can't coordinate a plan of attack! You can use your voice chat of choice and there's also a tagging system to call attention to actors of importance. Tag an object or Supernatural to place a speech bubble above it and sound a whistle. Or if your teammates are out of sight, locate them in a flash on the Satellite Camera.
Squad goals are important, which is why you can customize the appearance and names of your team of Super Scientists. Co-op play is the perfect place to show off just how great your Scientists look in your choice of hot pink lab coats and matching hair styles.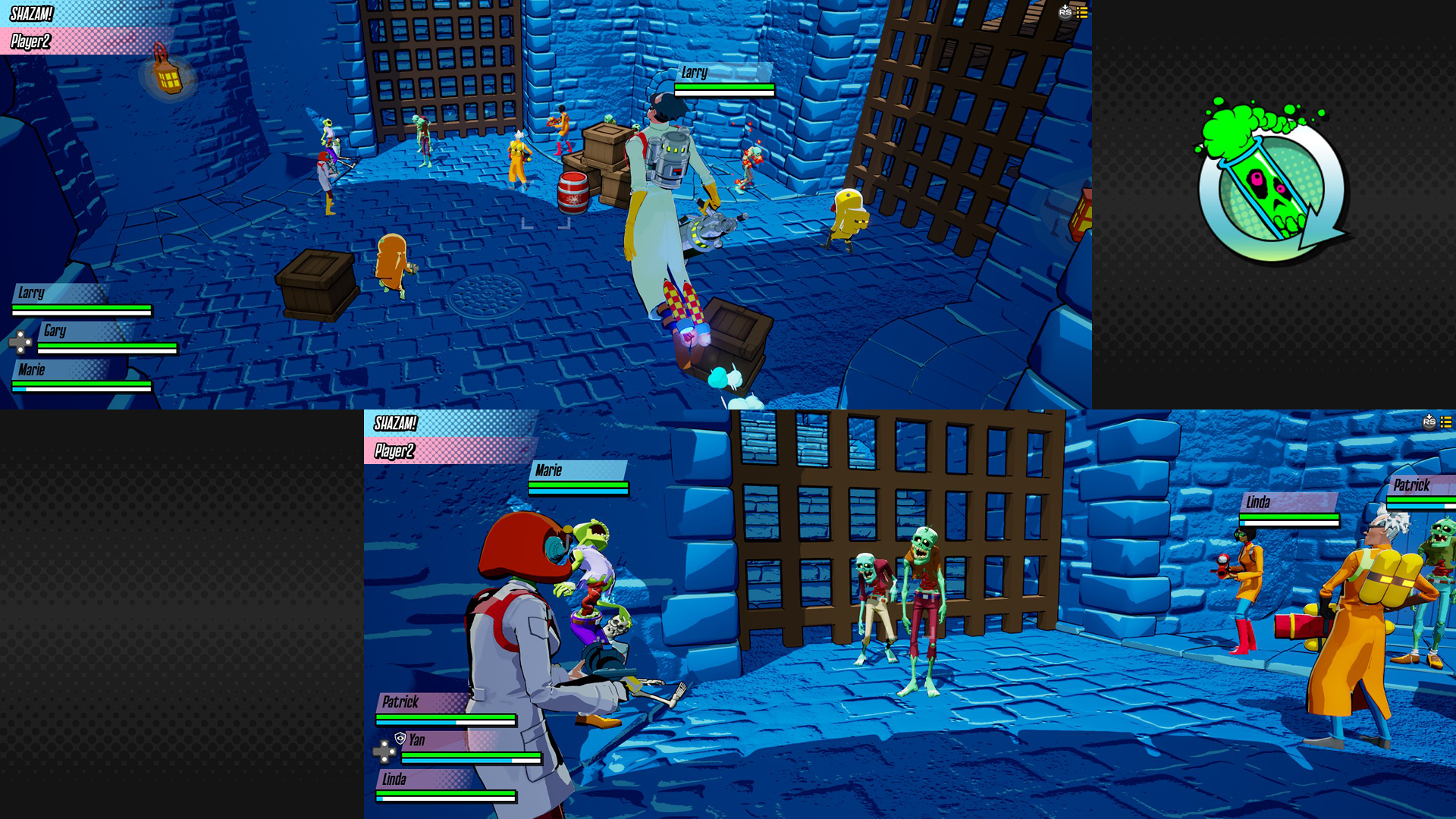 […]